45th SW successfully launches Falcon 9 JCSAT-14 – Pactrick Air Force Base
5 months ago Comments Off

on 45th SW successfully launches Falcon 9 JCSAT-14 – Pactrick Air Force Base

By 45th Space Wing Public Affairs, / Published May 06, 2016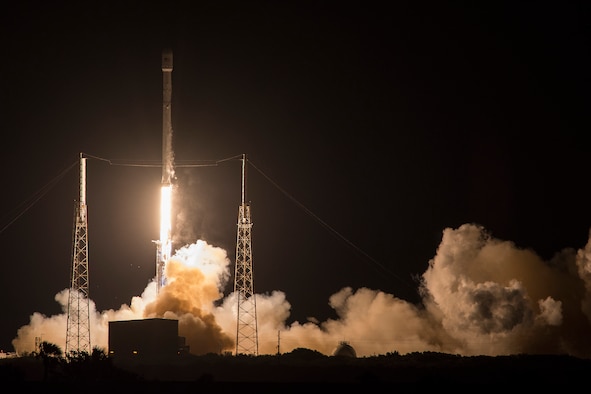 DOWNLOAD HI-RES
 /  
PHOTO DETAILS


The U.S. Air Force's 45th Space Wing supported the successful SpaceX Falcon 9 JCSAT-14 launch May 6 at 1:21 a.m. EDT from Launch Complex 40 here. JCSAT-14 is a communications satellite designed and manufactured by Space Systems/Loral for SKY Perfect JSAT Corporation based in Tokyo, Japan. The satellite is designed to provide TV programming and broadband services in Japan, Asia, Oceania, Russia and the Pacific region for at least 15 years, replacing an older satellite called JCSAT-2A. (Courtesy photo by SpaceX)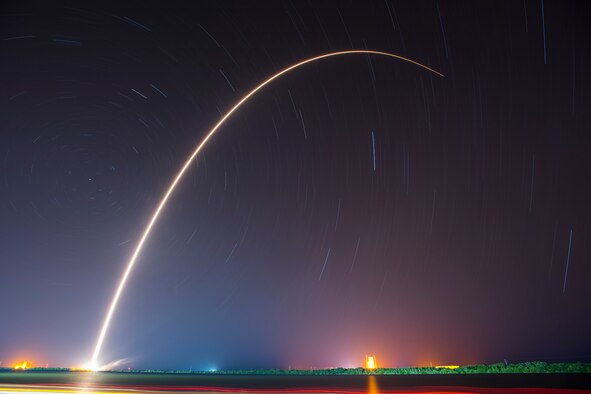 DOWNLOAD HI-RES
 /  
PHOTO DETAILS


The U.S. Air Force's 45th Space Wing supported the successful SpaceX Falcon 9 JCSAT-14 launch May 6 at 1:21 a.m. EDT from Launch Complex 40 here. JCSAT-14 is a communications satellite designed and manufactured by Space Systems/Loral for SKY Perfect JSAT Corporation based in Tokyo, Japan. The satellite is designed to provide TV programming and broadband services in Japan, Asia, Oceania, Russia and the Pacific region for at least 15 years, replacing an older satellite called JCSAT-2A. (Courtesy photo by SpaceX)
CAPE CANAVERAL AIR FORCE STATION, Fla. —
The U.S. Air Force's 45th Space Wing supported the successful SpaceX Falcon 9 JCSAT-14 launch May 6 at 1:21 a.m. EST from Launch Complex 40 here.
JCSAT-14 is a communications satellite designed and manufactured by Space Systems/Loral for SKY Perfect JSAT Corporation based in Tokyo, Japan. The satellite is designed to provide TV programming and broadband services in Japan, Asia, Oceania, Russia and the Pacific region for at least 15 years, replacing an older satellite called JCSAT-2A.
This is the eighth major launch operation for the Eastern Range this year. A combined team of military, government civilians and contractors from across the 45th Space Wing provided support to the mission, including weather forecasts, launch and range operations, security, safety and public affairs.The wing also provided its vast network of radar, telemetry, and communications instrumentation to facilitate a safe launch on the Eastern Range.
Col. Shawn Fairhurst, 45th SW vice commander, served as the Launch Decision Authority for this mission and lauded the efforts of all those involved in making this launch a success.
"Congratulations to SpaceX and the entire professional team here on the Space Coast whose tireless efforts shook the earth and turned the night into day. Assured access to space is a challenging endeavor and today's launch once again clearly demonstrates the collaborative efforts required for mission success. It's an honor to work alongside the entire Space Coast team as we shape the future of America's launch and range operations, and continue to be the 'World's Premier Gateway to Space.'"
45th SW successfully launches Falcon 9 JCSAT-14 – Pactrick Air Force Base