The highly-anticipated new song Blake Shelton called "a direct look into my life" has arrived – and the lyrics are… um… very interesting!
"Came Here to Forget" is a "misery loves company" tale of two people who connect while trying to forget their exes. And while Shelton didn't write the song, with lyrics like "Girl getting over him / And I'm getting over her," it draws a definite parallel to the start of his relationship with girlfriend Gwen Stefani, following their divorces last year.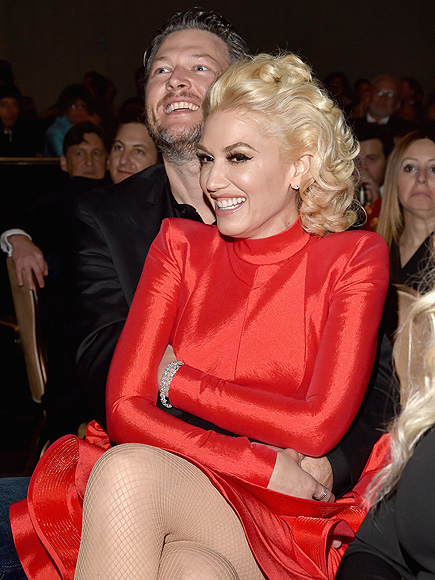 Shelton sings: "The eyes have it made, ain't gotta say a word / Misery loves company, that's why it's you and me / Buying each other drinks / Back at the bar, thick as thieves / Stealing these little sips / Doing our best to make the best of the worst of it."
Blake's new single #CameHereToForget is available now on @iTunes! https://t.co/VaQotkBZE5 – Team BShttps://t.co/enlYzmFLqs

— Blake Shelton (@blakeshelton) March 8, 2016
Even more intriguing, the chorus strikes the tone of a man and woman wronged and perhaps offers the juiciest lines in the song.
"Keep playing them songs / Keep singing along / Keep leaning it on in closer / Keep salting the rim/ Getting even with her / Gettin' even with him before the night is over," the song goes.
Don't miss a beat of country music news, photos and videos! Click here to get all this and more in the PEOPLE Country Newsletter.
"Came Here to Forget" is the first single off Shelton's 12th studio album. His latest project has already received raves from Stefani, and Shelton's close pal Kelly Clarkson, with both stars tweeting about it.
"In response to Shelton, 39, tweeting, "Did y'all hear?!!! My new single comes out Tuesday!!!!!!! #cameheretoforget," Clarkson tweeted, "It's SO good @blakeshelton 🙂 The whole new album is amazing! Can't wait for everyone to hear it! Killer job!"
Stefani chimed in with, "@kelly_clarkson @blakeshelton sooooooooooo good #newmusic #gottohearitfirst #lucky gx."