Learning to sing like Jesus isn't easy.
"I had to re-teach myself how to sing," Jencarlos Canela tells PEOPLE of preparing to play the role of Jesus Christ in Fox's live, musical event The Passion .
Canela says "no one can fill the shoes of Jesus" but the Telenovela actor thought long and hard about how Christ should sound when singing during the two-hour event, which airs Sunday.
"As a singer, I've developed a way of singing with runs and trills. But we decided that I wouldn't sing with any of that for the show," he says. "And I think that was a good call because that way everyone can enjoy him, no mater what kind of music you like."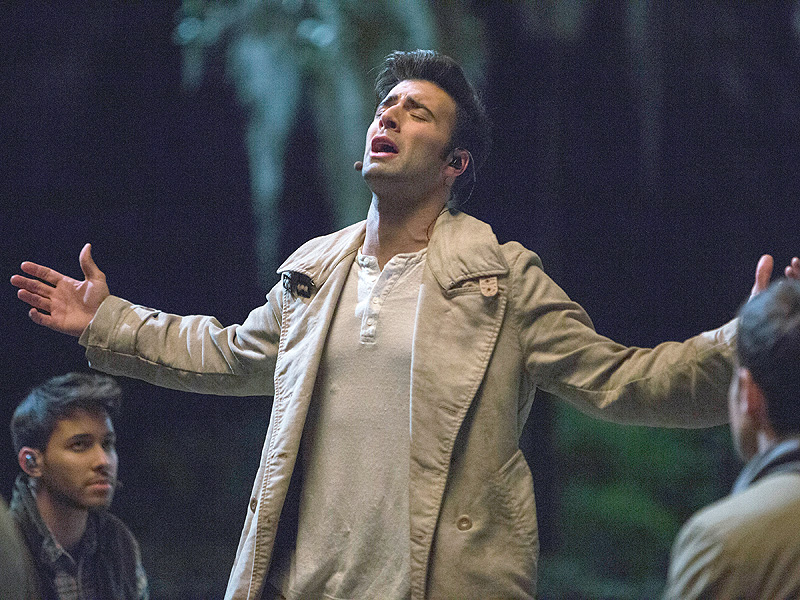 As Christ, Canela will sing Katy Perry's "Unconditionally", Creed's "With Arms Wide Open", Train's "Calling All Angels" and more contemporary hits.
Canela will sing live during the TV event along with Trisha Yearwood as Mary, the mother of Jesus; American Idol alum Chris Daughtry as Judas; Seal as Pontius Pilate; Latin recording star Prince Royce as the disciple Peter and Tyler Perry as the narrator and host.
"Every other actor is singing more in the style that they would in real life but I had to sing the songs a million times to catch the things that I would normally do as a singer," says Canela. "That was a huge challenge."
The Passion will air live on March 20 at 8 p.m. ET on Fox.