Johnny Depp
continued touring with his band, the Hollywood Vampires, on Sunday – stepping on stage in Germany amid
domestic violence allegations
made in court documents by his estranged wife
Amber Heard
.
The 52-year-old took to the stage in Herborn, giving smirks and serious looks as he performed alongside fellow band members Alice Cooper and Joe Perry.
One concert-goer gushed about the performance, telling PEOPLE that the trio played for more than two hours.
"Along with being a good performer, Johnny is really professional," Dave Gold says of Depp. "But because of his private problems he was a little shy before the show and nobody really saw him until he got on stage. It is understandable, I suppose.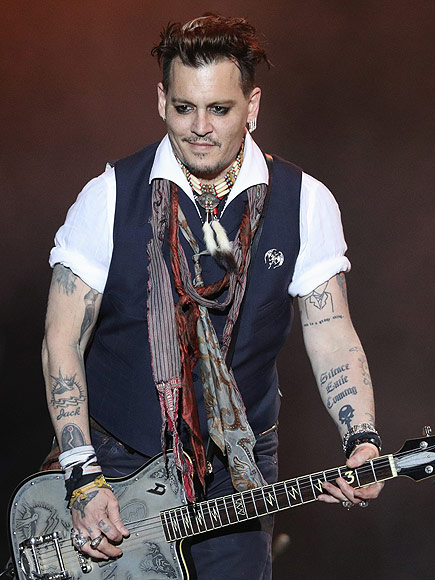 Andreas Rentz / Getty Images
Depp didn't interact with the crowd much at the show, another concert-goer tells PEOPLE.
"I was in the front row and can say that Johnny did not seem drunk to us at all!" Steffi Hoffmann says. "But he didn't speak to the crowd at any point – or mention anything about the latest news about Amber. He didn't really interact much with the crowd at all."
The performance comes just days after Heard, 30, was granted a temporary restraining order against Depp on Friday, alleging that the actor physically abused her throughout their four-year relationship. They have been married for 15 months.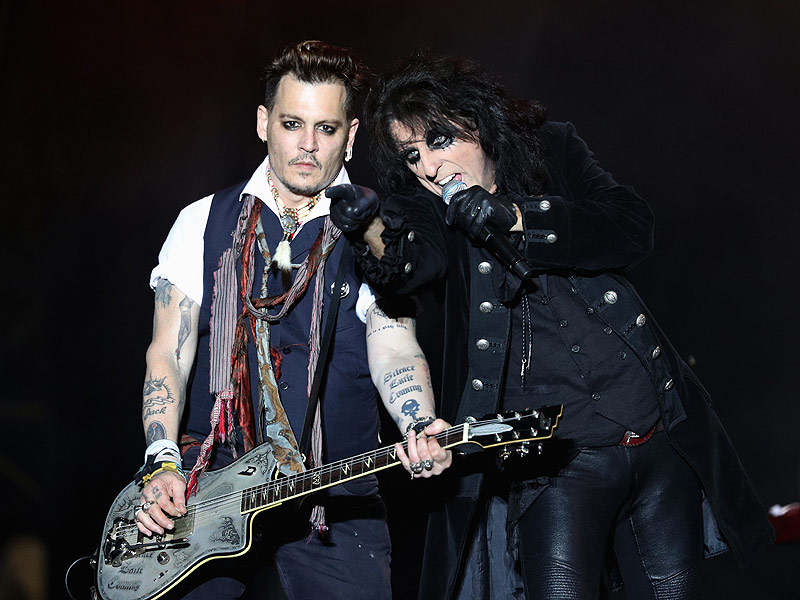 Andreas Rentz / Getty Images

In court documents, Heard claims Depp hit her with a cell phone and pulled her hair last Saturday night. An LAPD spokesperson told PEOPLE that officers responded to the scene but determined that "there was no evidence of any crime." The actress submitted a recent photo of herself with what appears to be a bruise on her right eye as evidence in the claim.
Depp's divorce attorney Laura Wasser responded to Heard's restraining order request, saying that the actress is "attempting to secure a premature financial resolution by alleging abuse."
Now, as the couple's divorce continues, Depp is spending time with his band, making a charity appearance and taking to the stage.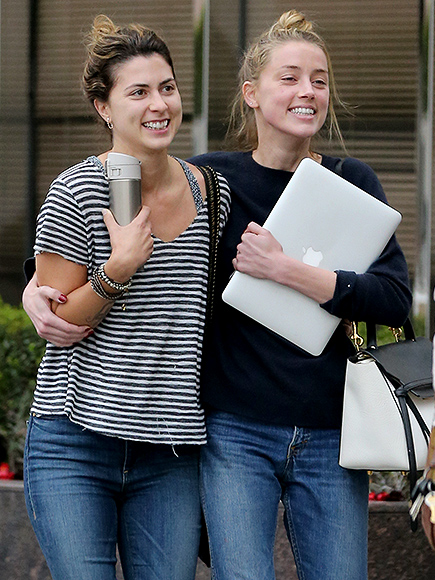 Brewer / McManus / Splash News Online

The band performed on Friday in Lisbon, Portugal, at the Rock in Rio festival, and a concert-goer told PEOPLE the actor seemed "absolutely fine" despite the legal drama.
"He played a really good gig. It was like the events of the week hadn't played a part at all," the witness said.
The trio is expected to perform in Stockholm, Sweden on Monday.
While Depp has not shied away from the spotlight amid legal proceedings, Heard has kept a low profile, making her first public appearance on Saturday since heading to court to request the restraining order.