Lawyer: Man who allegedly killed Will Smith 'wasn't the aggressor' – CBSSports.com
7 months ago Comments Off

on Lawyer: Man who allegedly killed Will Smith 'wasn't the aggressor' – CBSSports.com
The lawyer for the man accused of killing Will Smith says his client wasn't the aggressor in the deadly shooting crime that left the former Saints defensive end dead in New Orleans on Saturday night.
Cardell Hayes, who's been charged with second-degree murder in Smith's killing, is being represented by New Orleans attorney John Fuller, and it didn't take Fuller long to start defending his client in the court of public opinion.
"My client was not the aggressor, in terms of the behavior that happened after the accident," Fuller said on Sunday, via The Times-Picayune.
According to Fuller, the chain of events that led to the killing started with an alleged hit-and-run, where Smith's car allegedly hit Hayes' Hummer H2.
"He was struck in a hit-and-run prior to this incident occurring. My client was hit," Fuller said. "The person that hit him sped off. My client followed behind that person in an effort to get their license plate, and my client called 911, which will be verified in the upcoming weeks. My client's car was struck from the rear. I really don't know which car (he was chasing), but all that will become apparent in upcoming weeks."
Security footage of the supposed hit-and-run was released on Tuesday, however, it's difficult to tell exactly what happened, although you can definitely see Smith's Mercedes and Hayes' H2.
Fuller also pointed out that Smith was coming from a restaurant where he may have had a few drinks.
"My client is of the opinion that toxicology should be conducted of all the parties involved in this incident, and that would shed some light on the behavior of some of the participants," Fuller said.
The lawyer was then directly asked by a reporter if he thought Smith had been drinking on the night of the killing.
"Well, I know that there were parties that were intoxicated or under the influence of some type of mind-altering substance, based on appearances," Fuller said. "We don't know that for sure, but we have a strong suspicion that that was the case."
According to the police report from the incident, Smith and Hayes "exchanged words" before the killing, however, Fuller wouldn't elaborate on what was said.
"Well, I don't want to go into details what my client said, but I'll say this," Fuller said. "The reports that we've heard so far that were on television and various news outlets were not consistent with everything that happened, and I can tell you that my client was not the aggressor in terms of the behavior that happened after the accident."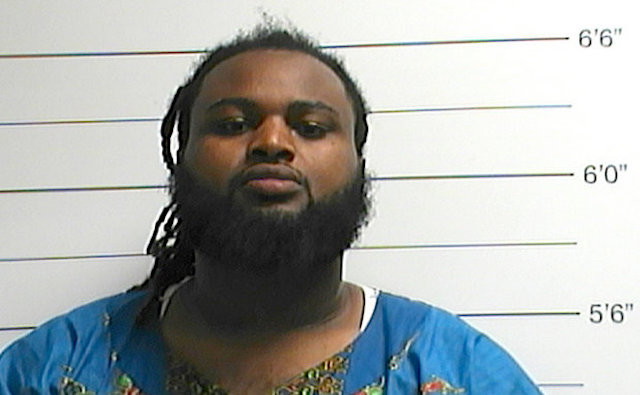 Hayes was in court on Sunday, where his bond was set at $1 million. The next court date for the 28-year-old will come in the form of a preliminary hearing that's scheduled for April 28.
Hayes is expected to have a new attorney by the time that hearing rolls around because Fuller is scheduled to start serving as a criminal court judge on May 2. According to the Times-Picayune, Hayes' new attorney will be Jay Daniels.
Lawyer: Man who allegedly killed Will Smith 'wasn't the aggressor' – CBSSports.com