Myles Jack admits he could eventually need microfracture surgery on knee – CBSSports.com
6 months ago Comments Off

on Myles Jack admits he could eventually need microfracture surgery on knee – CBSSports.com
UCLA linebacker Myles Jack is considered arguably the top prospect at his position in this year's draft. In some circles, he's even considered the top overall defensive player, ahead of even Florida State safety Jalen Ramsey. Jack is ridiculously athletic, able to range the entire field in both the run game and against the pass. He played running back in addition to linebacker during his college career, and he worked on some snaps as a safety and a slot corner as well.
On the field, he is everything you look for in an elite prospect. But … he has degenerative knee issues. Jack admitted as much on Wednesday, the day before the draft.
"(The degenerative problems are) there, but it's nothing extreme," Jack said, per the New York Post. "Down the line, possibly I could have microfracture surgery — potentially. Who knows what will happen? Nobody knows how long anybody is going to play in this league. To play three years in this league would be above average."
Jack is correct in stating that three years would be an above-average career, but that's not exactly the kind of thing teams want to hear from their first-round pick. They want a decade of dominant play. There's no guarantee that Jack won't last 10 years or more, but with the knee condition, it's probably less likely.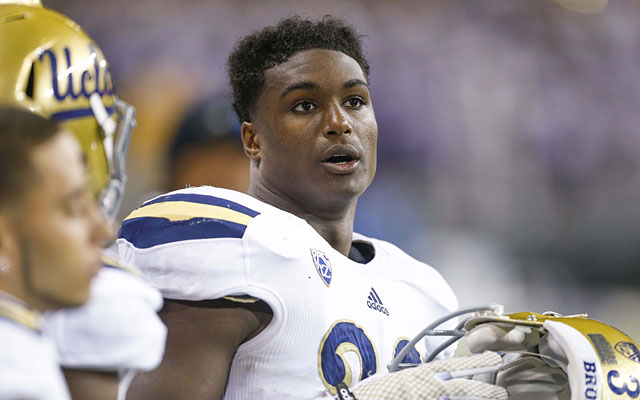 In case you're wondering what microfracture surgery is, here's a very quick, very simple primer: It's a surgery technique where the doctor drills tiny holes in the underlying bone in order to repair cartilage. It's well-known for dramatically altering the careers of NBA stars such as Penny Hardaway, Chris Webber, Tracy McGrady, and Amar'e Stoudemire. There's a study that shows patients eventually recover to 75 to 80 percent of their original health and strength in the knee. That's not disastrous, but it's obviously not ideal, either.
Because Jack knows that microfracture is a possibility for him, and he knows that teams know it too, he understands if it causes him to drop in the draft. "I would understand if I fell," Jack said. "This is a talented draft class, so if I was to fall, I wouldn't take it personally."
Recent mock drafts peg Jack's range anywhere from pick No. 5 to 16 or so. Four of the five mock drafts on CBSSports.com have Jack coming off the board in the first 13 picks, though Pete Prisco sees Jack falling out of the first round entirely because of the knee issues.
Myles Jack admits he could eventually need microfracture surgery on knee – CBSSports.com