Saints bolster D-line by signing former Rams, Lions DT Nick Fairley – CBSSports.com
7 months ago Comments Off

on Saints bolster D-line by signing former Rams, Lions DT Nick Fairley – CBSSports.com
The New Orleans Saints' defense was not just the worst in the NFL in 2015, but also one of the worst in NFL history. The Saints allowed 476 points, most in the league in 2015 and the 12th-most of any defense ever. They also allowed 6,615 total yards, the fifth-highest total all time. They were horrible against both the run and the pass, ranking 27th in Football Outsiders' DVOA against the run, 32nd (last) against the pass, and 32nd overall.
Many of those problems started right up front. The Saints could not get penetration against the run or pressure against the pass. No team allowed more than their 4.9 yards per carry. According to Football Outsiders, they also stopped only 16 percent of opponents' running plays in the backfield, the third-lowest percentage in the league. They recorded only 31 sacks, the sixth-lowest total in the NFL. They also got pressure on the opposing quarterback on only 30.3 percent of drop backs, per data compiled from Pro Football Focus, the second-lowest rate in the league.
All of which is to say: the Saints badly needed to get some help up front. On Monday, they did just that, signing former Lions and Rams defensive tackle Nick Fairley to what is essentially his second consecutive one-year, "prove-it" deal.
Welcome DT Nick Fairley (@Nick_Fairley251) to New Orleans! #Saints pic.twitter.com/k1PXeMw5P5

— New Orleans Saints (@Saints) March 28, 2016
Fairley has long been thought to have huge potential, but he has dealt with health and conditioning issues throughout his career that have kept his snap count down. Per Pro Football Focus, he has never played more than 69.6 percent of his team's snaps on defense. He did that back in 2013, and his snap percentage has dropped each of the last two years to 55.7 (2014) and then 38.8 percent (2015).
He has been productive during his time on the field, though; he's able to consistently get pressure on the passer, even if it doesn't necessarily always result in a sack. He pulled down 11.5 of them in 2012 and 2013 combined, but just 2.5 in his other three seasons. Still, he recorded 53 quarterback pressures on 998 snaps in those three years (one every 18.8 snaps); a comparable rate to the 75 on 1,304 snaps he totaled in his two big-sack seasons (one every 17.4 snaps).
For the Saints, he instantly becomes one of their best pressure players. He gives defensive coordinator Dennis Allen another body besides Cameron Jordan and Hau'Oli Kikaha that can get to the quarterback, which, as we mentioned above, they desperately need. If he can hold up against the run as well as he has the last two years, that should be a big help as well, and the Saints need all the help they can get. To do that, though, he'll have to stay healthy and in good shape, which has been a challenge for him in the past.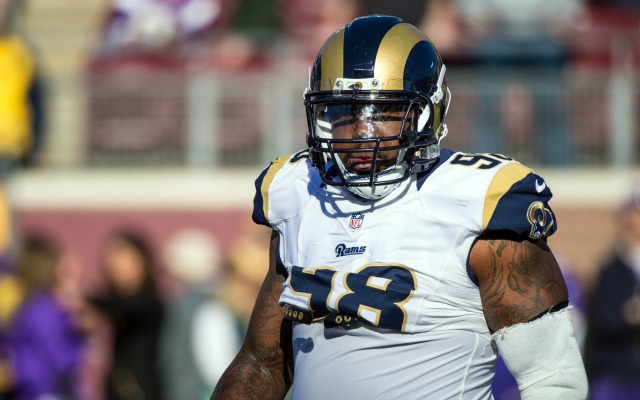 Saints bolster D-line by signing former Rams, Lions DT Nick Fairley – CBSSports.com