Apparently not everyone's a Beatles fan.
Sir Paul McCartney, along with five-time Grammy winner Beck and Foo Fighters drummer Taylor Hawkins were unceremoniously shut out of Tyga's post-Grammys party at The Argyle on Monday night, according to TMZ.
Captured on video by TMZ, McCartney, 73, approached the night club's door with his star-studded comrades before being stopped by a bouncer.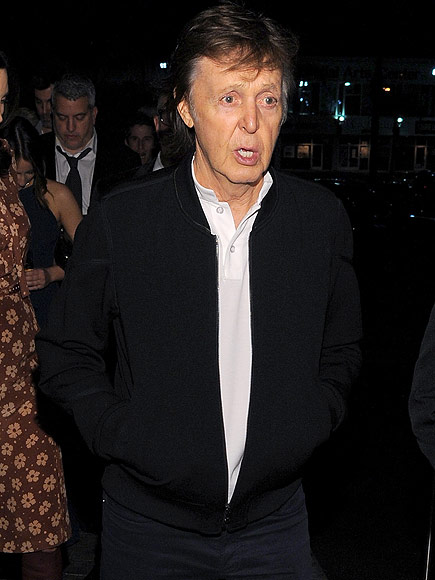 The group was blocked from entering by the security guard, and continually told to back up.
"How VIP do we gotta get?" McCartney asked, laughing. "We need another hit."
Another man came out of the building and appeared to tell the group they couldn't get in. McCartney and company wasted no more time on the rapper's soiree, immediately walking to their car and taking off to the next event: the Republic Records party at Hyde Sunset Kitchen & Cocktail.
Other partygoers at the Hyde shindig included Joe Jonas and his band DNCE, Taylor Swift, Zendaya, Tony Bennett and James Bay.

TMZ also caught up with Tyga as he left The Argyle party and informed him about McCartney's security run-in.
"He's a legend," the rapper said.
Similarly, attendee Bow Wow seemed surprised at the faux pas. "You have to be lying," he told TMZ. "There's no way."
Reps for McCartney had no comment. Managers for The Argyle bar didn't immediately respond to requests for comment.